Tooth Removal | Extractions
Call Today To Relieve Dental Pain
a Gentle Tooth Removal in Vancouver
Naturally, you want to keep all your teeth as long as possible. But when removing a tooth is the best option for your oral health, you can trust the team at Oasis Dental to do the job as gently as possible. Our experts will make sure your tooth removal in Vancouver helps you:
Put an end to your dental pain so you feel better.
Protect your other teeth and gums from further damage.
Avoid the need for more extensive dental work.
Bite and chew your food comfortably again.
Keep your oral and overall health on the right track.
To find out if removing a tooth will ease your pain, call us today at 360-695-3369. Our office is on Southeast 15th Street, not far from Big Al's. We're open for early morning appointments. In addition, there's a number on our answering machine message to reach a dentist after hours.
Stay Calm & Comfortable with
We'll always try to save a patient's damaged tooth, as it's best to leave a natural tooth in place whenever possible. However, if it can't be saved or if leaving it in could put other teeth and gums at risk for disease, it is better to remove it.
In those cases, there's no better place to go than Oasis Dental. Our team has removed many teeth over the years, so you can feel confident in our abilities. We can also extract your wisdom teeth, whether they are impacted or not. Plus, if you're nervous about your procedure, you'll have your choice of sedation options:
Inhaled sedation with laughing gas.
Oral conscious sedation in pill form.
IV sedation will put you in a "twilight" state.
We'll ensure you're completely numb and relaxed before any work is done.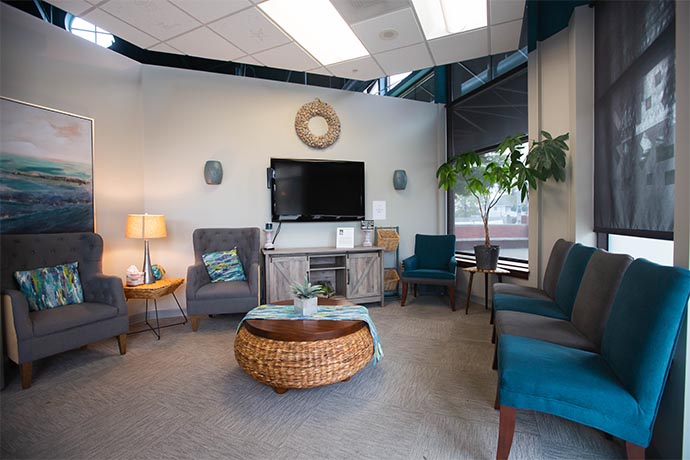 Missing Tooth For Best Results
After your tooth removal procedure, we will probably recommend that you replace your missing tooth as soon as possible. Without a tooth in place, your other teeth can shift positions, potentially causing bite problems. You can replace any number of teeth with options like:
This is the preferred method of tooth replacement for one missing tooth. The implant acts as a substitute tooth root and helps keep your jawbone healthy.
To fill gaps in your smile and make it easier to chew, you can get either a traditional bridge or one that's supported by implants, depending on how many teeth you need to replace.
Replace a full arch of teeth with traditional or implant-supported dentures that stay firmly in place. We can even provide you with replacement teeth on the same day of your extraction procedure.
Count on our expert team to perform your gentle tooth removal in Vancouver! Call Oasis Dental today at 360-695-3369 to make an appointment. You can also schedule online.