Instantly Erase Your Smile Flaws!
Transform Your Smile with
Dental Veneers in Vancouver
What if we told you there was an easy way to quickly conceal your minor tooth flaws? Dental veneers in Vancouver allow us to do exactly that! If you're tired of living with a dull and damaged smile, veneers are an excellent way to fix that problem. Custom veneers at Oasis Dental can help you:
Look younger, more attractive, and more vibrant.
Smile with confidence wherever you go.
Gain an edge in your workplace.
Enjoy mingling, socializing, and meeting new people.
Get started on your new smile soon – you could have your custom veneers in as few as two visits. Call us today at 360-695-3369 to schedule an appointment.
Easily with Custom Veneers
If your smile isn't as glamorous as you'd like it to be, you owe it to yourself to find out more about custom dental veneers. In the hands of capable dentists like Dr. Aldridge, Dr. Madani, and Dr. Combe, veneers can transform a drab smile into one that turns heads. That's why veneers are one of our premier cosmetic dentistry treatments.
Veneers are thin pieces of material, usually porcelain, that your dentist will bond to the front side of imperfect teeth. They instantly create a smile that's worthy of the red carpet, boosting your confidence and allowing you to smile boldly wherever you go.
Teeth veneers are available in a variety of shades, shapes, and translucencies, so you can create just the look you've been wanting. Our team will discuss all your veneers options so you can decide on the ones that will work best for your situation.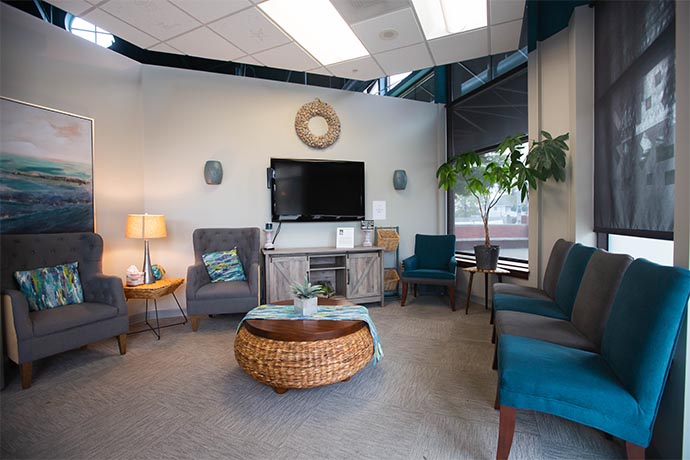 After selecting your veneers, your dentist will prep your teeth by removing a thin layer of enamel.
We'll then take impressions of your teeth so that our lab partner can make your new veneers.
You'll return to our office when the veneers are ready, and your dentist will bond them into place.

You'll leave our office with a radiant new smile, ready to face the world!
Creating a glamorous new smile is easy with dental veneers in Vancouver. Call Oasis Dental today at 360-695-3369 to schedule a consultation. You can also schedule online. Our early hours make scheduling easy.