Enjoys Building Relationships With Our Patients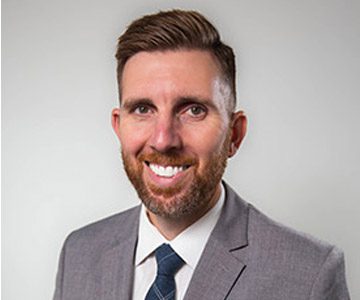 Dr. Matthew Aldridge loves working with his hands and has an affinity for detail work. He also loves face-to-face interactions with people. These things made dentistry a natural career choice, and Dr. Aldridge has never regretted his decision to follow this path. He received a partial scholarship for his undergraduate degree, and his passion to care for the elderly population earned him another scholarship in dental school. Dr. Aldridge has been practicing since 2001.
Patients love that Dr. Aldridge is warm and personable. He asks questions and works closely with them to create treatment plans that accomplish the patient's goals and desires. Dr. Aldridge sincerely loves making his patients happy. The best days at the office happen when a patient laughs with him, smiles a little more, and leaves feeling positive. He also enjoys helping patients overcome their anxiety about dental care, get the care they need and want, and get back to good oral health. He loves helping patients make the Oasis Dental "Healthy Smile, Healthy You" mantra a reality.
Dr. Aldridge has devoted his career to learning more by training in the latest techniques and gaining the skills necessary to provide his patients with comprehensive dental care at one location. He has found that most of his patients prefer to establish a relationship with us and enjoy the convenience of being able to complete most of their dental care, including specialty services, at one office with convenient hours and people they know and trust. It is Dr. Aldridge's great pleasure to serve his patients and his community in this manner.
In order to maintain a practice that achieves great results, Dr. Aldridge stays active in the learning community by participating in various organizations and training:
Dr. Aldridge is an active person and loves all things sports and outdoors. In the winter, he skis with his family. In the spring, summer, and fall, he likes to mountain bike, backpack, and play in the water. He is also an avid triathlete. Dr. Aldridge trains every morning either, biking or running, and competes in triathlon races throughout the northwest in the summers. He has competed at the national championships and plans to return to compete again in the near future. He has a weakness for tasty pastries, and he loves good ice cream. Dr. Aldridge loves spending time with his wife, Kelsey, and his three kiddos.