Dental Cleanings and Exams
Visit Us For A Bright Smile!
Keep Your Smile in Top Shape
With Dental Cleanings & Exams in Vancouver
Just like your car needs regular maintenance to keep functioning as it should, your smile needs routine care as well. At Oasis Dental, our Vancouver dental cleanings and exams will help you:
Smile with more confidence wherever you go
Enjoy peace of mind about your oral health
Catch and treat small oral problems early on
Maintain an attractive, magnetic appearance
Take great care of your teeth and gums with dental checkups. Call us today at 360-695-3369 to schedule an appointment. We're open for early morning appointments. Be sure to ask our staff about our Oasis Dental Wellness Plan to save money on your routine care!
When you come in for your twice-yearly checkup at Oasis Dental, we will first clean your teeth. That's because your smile is one of the first things others notice about you. In a recent survey, 45 percent of people said a smile is a person's best asset, no matter their age.
Naturally, you want your smile to look its best. We help you do that with a thorough teeth cleaning. Your hygienist will clean and polish each of your teeth so that you leave our office with a sparkling smile and new confidence.
You will also receive a complete dental exam at your checkup. Our team will look for signs of tooth decay, gum disease, oral cancer, and other problems that need attention. If necessary, we'll make recommendations for other services. These could include:
Fluoride Treatments and Varnishes – Fluoride applied directly to teeth will help strengthen your enamel and ward off cavities.
Dental Sealants – Sealants form a protective barrier on the biting surfaces of your molars to help prevent tooth decay.
Gum Disease Treatment – We offer both deep cleaning and laser treatment to help restore your gum health.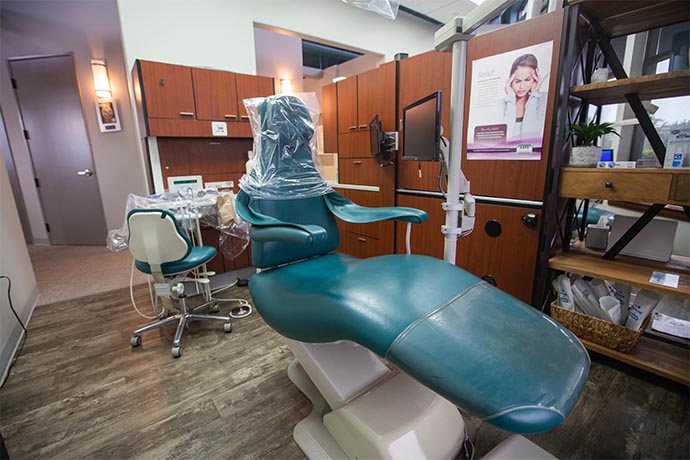 Show off a bright, healthy smile for life with dental cleanings and exams in Vancouver. Call us today at 360-695-3369 to schedule an appointment. You can also schedule online.